2023 Judges Reception Photos Now Available!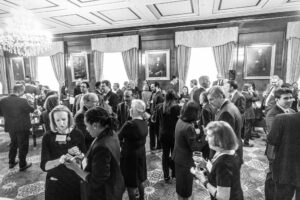 Held annually at the Union League Club, the Council's Judges Reception is an event for members that allows the bench and bar to spend time together in a relaxed social setting.
This year, we honored the Second Circuit's U.S. Marshals and the USMS for their dedication to judicial protection.
To view the photo gallery, visit Bret Josephs photography and use passcode NYC to access the gallery.