Courthouses of the Second Circuit
Become a member today, click on the button below to join us! Courthouses of the Second Circuit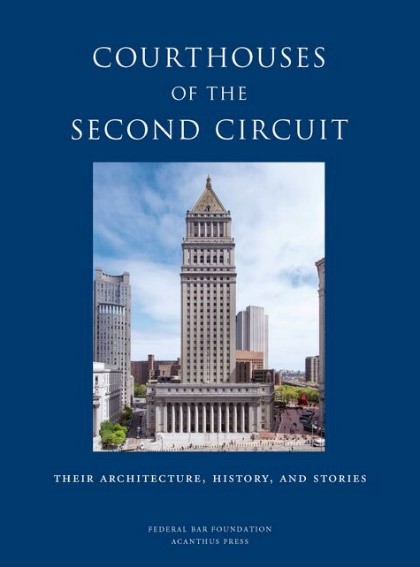 We are pleased to announce that, in addition to being distributed free to members in good standing of the Federal Bar Council as a benefit of membership, Courthouses of the Second Circuit: Their Architecture, History, and Stories is available to members who wish to purchase additional copies for themselves, their firms or as gifts for others. The book is offered for sale generally to members of the New York City bar and the public. Copies available for purchase are limited. 
The book can be purchased through Amazon.com, AcanthusPress.com, and at selected bookstores.  To see a preview of the book, please click here.
By making the book available for sale we hope to achieve wider distribution for this fine Federal Bar Foundation publication. Sale proceeds will go toward partial recoupment of the book's cost to the Federal Bar Foundation, and in this way help promote additional, valuable projects of the Foundation. 
For more information or assistance, please email us at federalbar@federalbarcouncil.com.