Become a member today, click on the button below to join us!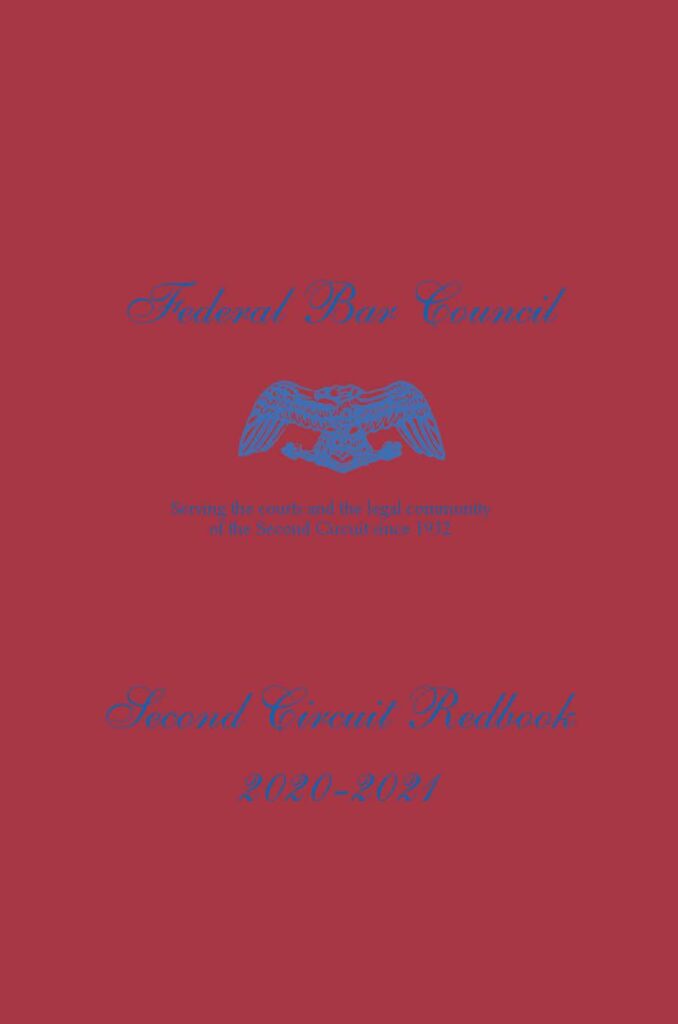 Annual Second Circuit Redbook is in its 47th year of publication.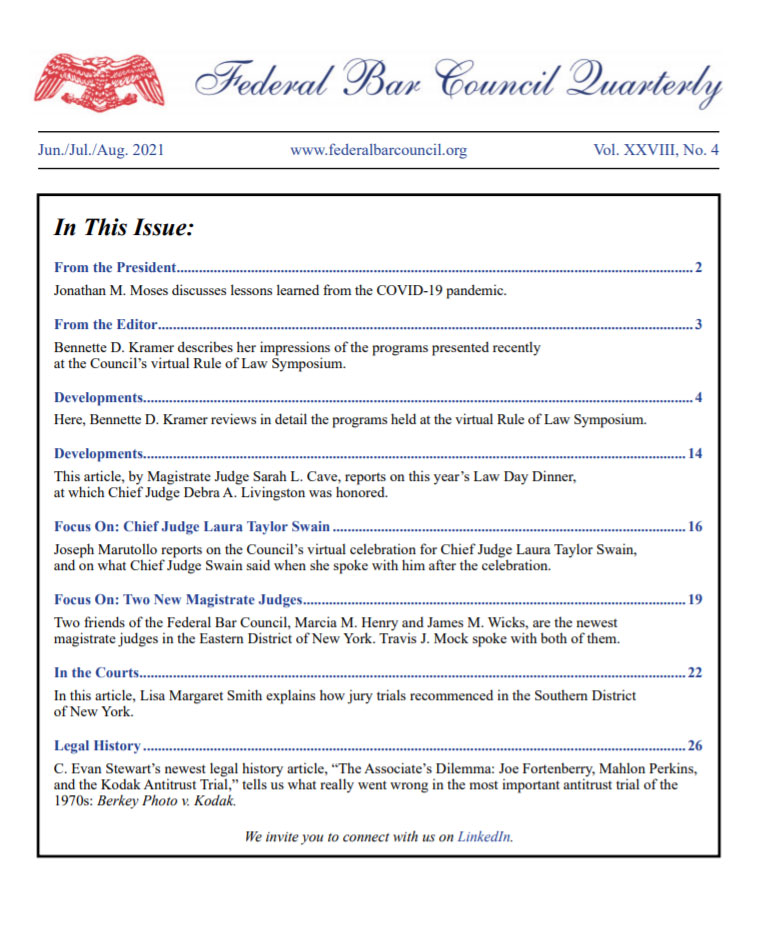 Federal Bar Council Quarterly
The Federal Bar Council Quarterly contains a variety of articles on new judicial appointments, historical events, and practice developments.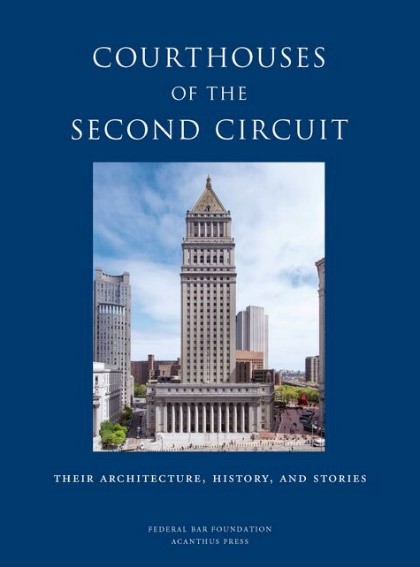 Courthouses of the Second Circuit
Free to members in good standing of the Federal Bar Council as a benefit of membership & available to purchase.