Become a member today, click on the button below to join us!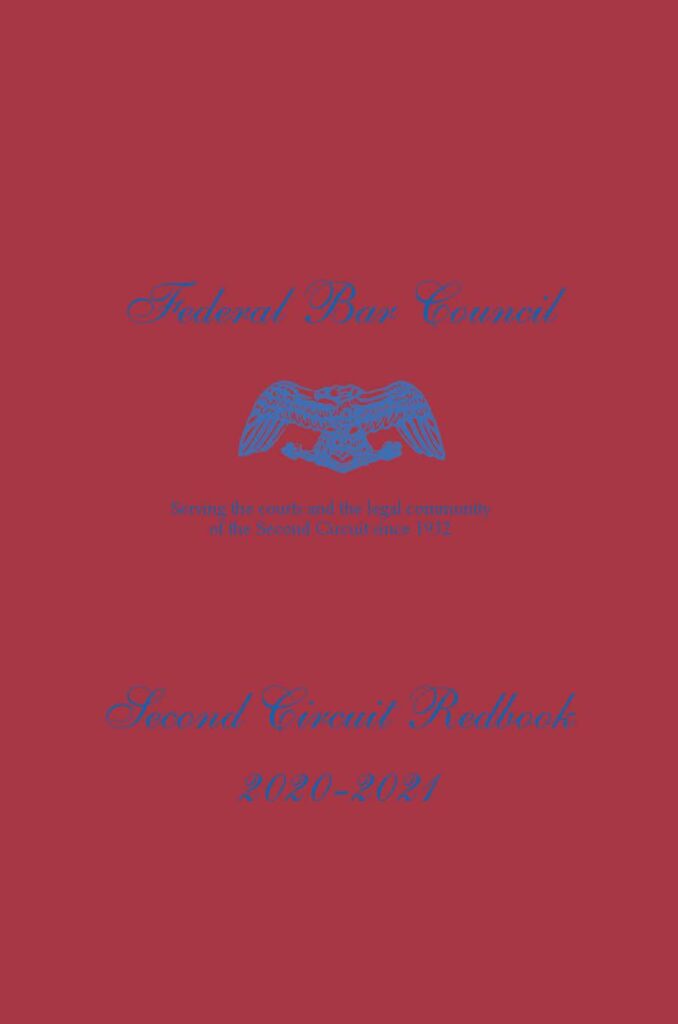 If you are a Federal Bar Council member in good standing, you can log in to view the Second Circuit Redbook online.
Annual Second Circuit Redbook is in its 48th year of publication. All Federal Bar Council members in good standing receive a complimentary subscription to the annual Second Circuit Redbook. The Redbook is a compendium of biographical information about sitting judges of all courts within the Second Circuit. It provides useful contact information for the Clerk's Office and each judge's staff, a directory of the members of the Federal Bar Council is also contained in the Redbook.
The Redbook, which is distributed to members each fall, is edited by the Membership and Marketing Manager, Teresa Ngo.  Federal Bar Council members in good standing who wish to update their listing may do so by sending an e-mail to federalbar@federalbarcouncil.com with the words "Redbook Update" in the subject line.  Non-members who wish to subscribe to the Second Circuit Redbook ($320 per year) may do so by clicking here.